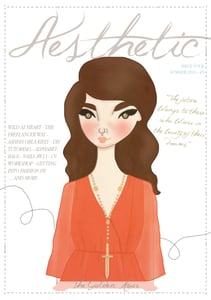 £

5.00 - On Sale
Featuring bespoke aspirational style, careers, beauty, food and culture features from the mavens at Aesthetic House, The Golden Hour edition is a hedonistic celebration of the summer and a dip into the new season.
Illustrated from top to toe by art mavericks Ella Masters, Yasmin Mason and Carly Watts.
92 full-colour pages.